Importance of Wellbeing In The Workplace
Given the interdependency between the mental health and wellbeing of employees and increased employee engagement, implementing a good wellbeing strategy makes good business sense and will benefit individuals, organisations and society. Investment in employee wellbeing is a key initiative of employers who are focused on employee retention.
The Impact Of The Working Environment
Respondents' views were almost equally split about whether, or not, their working environment was having a negative impact on their health and wellbeing, such as stress, lifting heavy equipment, sitting all day, standing all day, etc. However, despite this 60% felt that their health is 'Fairly Good'.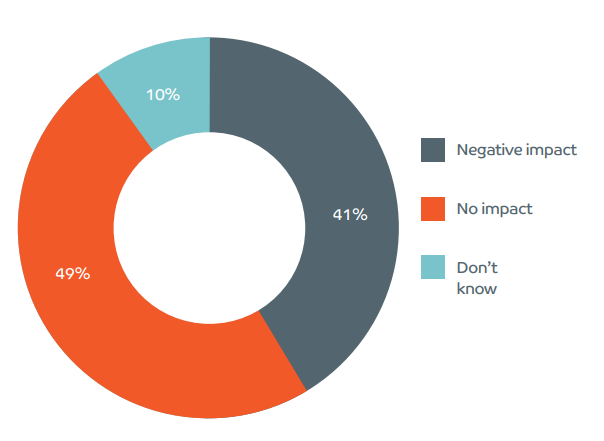 Responsibility For Employees Wellbeing 
79% of employees believe that the responsibility for managing employee health and wellbeing should be shared between the Employer and Employee.
Only 7 % felt it was solely the employer's responsibility.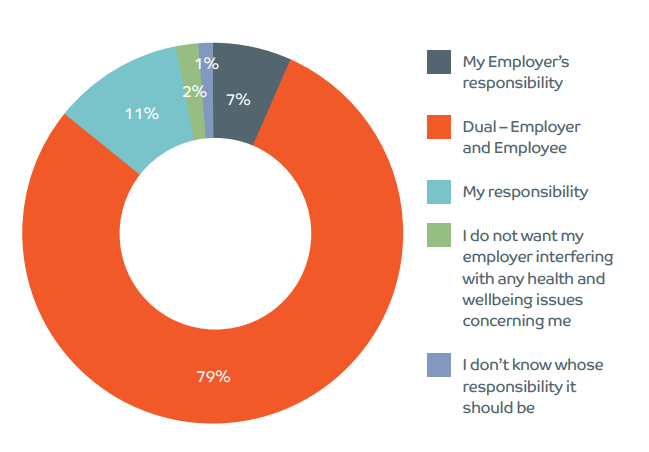 What Employees Want From Workplace Wellbeing Programmes 
25% of employees don't engage in workplace health and wellbeing programmes, mainly because they look after their own health without support from work, but 15% don't have the time to engage.
30% would engage more with workplace health and wellbeing programmes if their employer better-communicated programmes on offer.
46% of employees would engage more with workplace health and wellbeing initiatives if their employer asked them what they'd like.
74% agreed that knowing their employer cares about their health and wellbeing would make them more satisfied, loyal and motivated in work.
Source: http://blog.rezoomo.com/workplace-wellbeing-trends-2018/